27
Mar
Suvo Doljatra (Festival of colors for Bengalies) & Happy Holi 2021 to all
Dol Jatra or Dol Purnima is celebrated on a full moon day and is dedicated to Lord Krishna. The day also marks the last festival of the year as per the Bengali calendar. In 2021, Dol Jatra will be celebrated on the 28th of March.
There is a symbolic legend to explain why Holi is celebrated as a festival of triumph of good over evil in the honour of Hindu god Vishnu and his devotee Prahlada. ... As the fire roared, the cloak flew from Holika and encased Prahlada, who survived while Holika burned.
But due to 2nd wave of Covid 19 Pandemic, most of the organisations who deals in health awarness programmes are stating not to spend DOL together to avoid close contact without which the festival is incomplete but in Magic Touch, we feel that safety comes first as this is the high time we are going through. Our lives are too precious.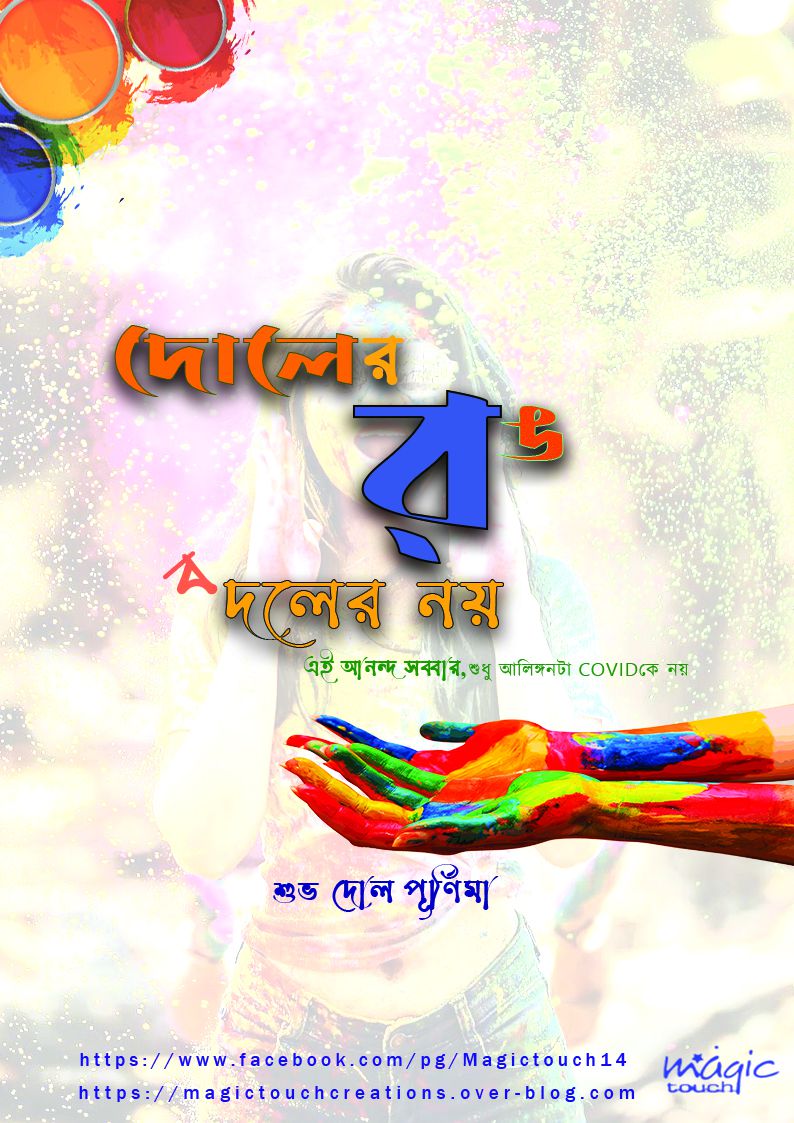 Holi is a popular ancient Hindu festival, also known as the "festival of love", the "festival of colours",
and the "festival of spring".
The festival celebrates the eternal and divine love of Radha and Krishna.
It also signifies the triumph of good over evil. As a humam being it is our humble request to all to feel for the animals arround us during this festival time. The colored water and the dyes present in these balloons can be detrimental to their eyes which can even lead to permanent loss of eyesight.
We often see people smearing color powders on their pets during Holi. Little do they know that these powders can enter through the nasal tracts of the pets as well as stray animals extremely quickly.