21
Mar
World Water Day (22nd March) a day to make a promise to save our earth
Today, I wish you to think and use water sustainably as it is a finite resource.
Don't flush our planet's most valuable resource.
Don't let the water run when you brush your teeth.
Pure Water is the World's First and Foremost Medicine.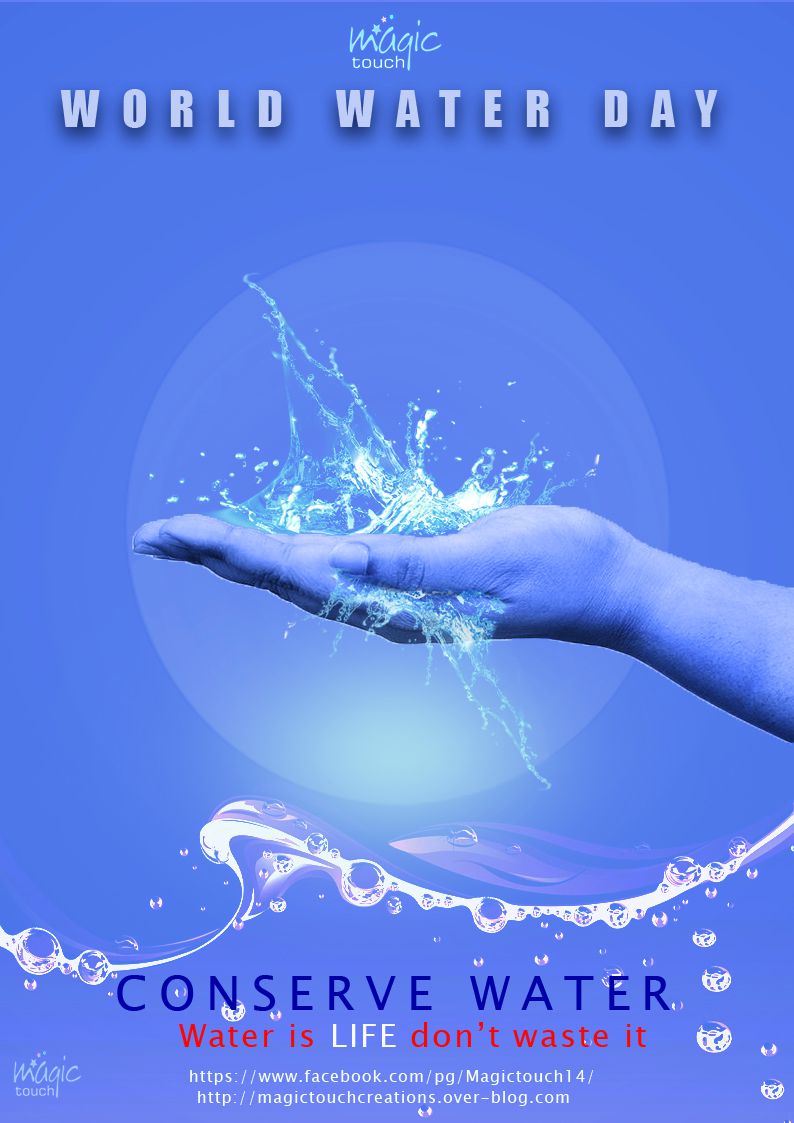 World Water Day is celebrated on March 22 every year.
World Water Day will focus on the theme, Valuing Water this year.
This target will extend beyond concerns of cost to include the environmental and socio-cultural value placed on water resources.