07
Dec
New theme party Poster for launch of a French Lingerie brand in Hyderabad
Honestly, it is one of those 10 wonderful brands making Christmas shopping "Easy And Ethical".
As per the spokesperson of the said brand, Showcase your figure like never before in The Christmas Boutique. From exquisite corsetry to delicate lingerie sets, today's modern women can find themself in love with every piece in the collection. 'Self-confidence is a beauty that never fades', and that's what girls may feel in this lingerie.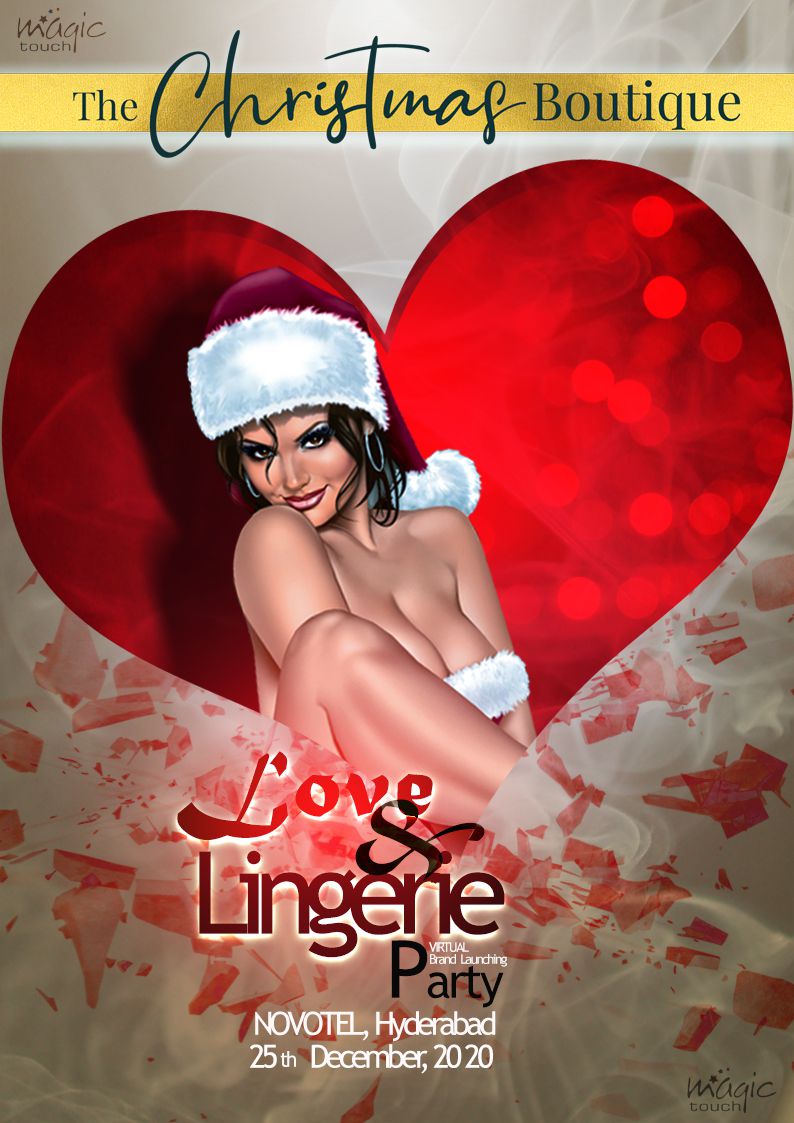 Due to Coronavirus pandamic situation in all over the world now, the company has planned for themed virtual party to avoid mass gathering this year.