31
Aug
WAR: 3dr poster is here (Demo version)
In War, Tiger is pitted against his real-life idol Hrithik. The film is set to be a visual spectacle for quintessential action lovers, who will witness some jaw-dropping stunts. This might be the USP of the film as per the trailer goes.
Produced by Yash Raj Films, the high-octane film is to release in Hindi, Tamil and Telugu on October 2.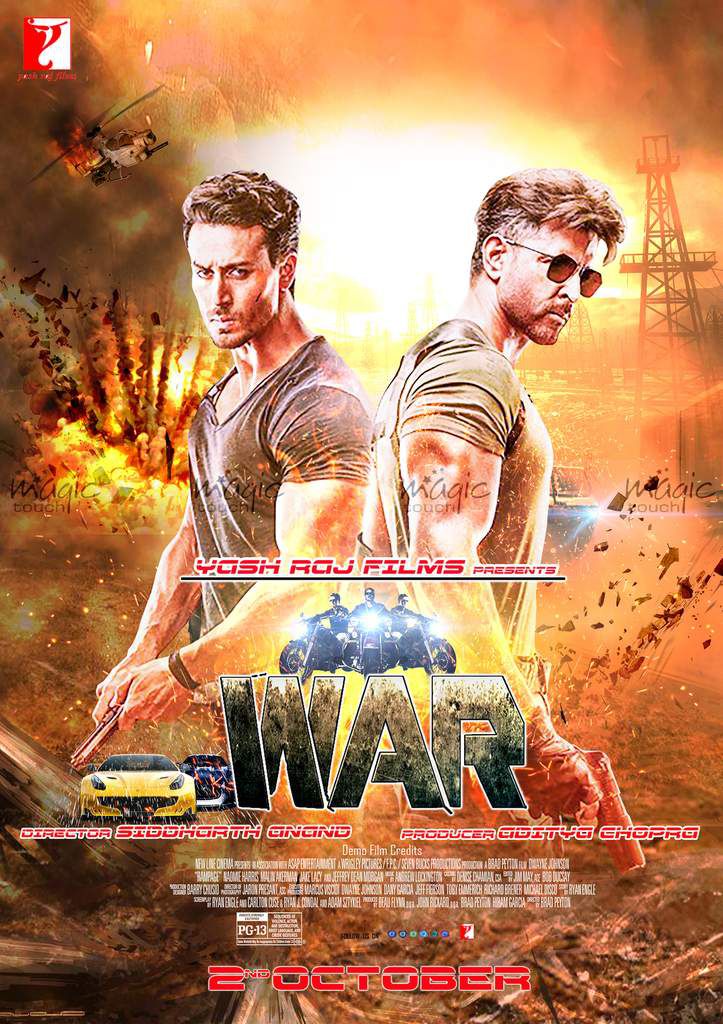 As per the trailer, the plot of the movie is as "Two secret agents, a mentor & his protege on opposite ends of the spectrum, lock horns with the security of the nation on the line".