25
Oct
MT's best way to salute a great Bengali on his birthday for his unique style of film making & often stays away from normal commercial masala movies.
Kamaleshwar Mukherjee is a well accomplished director of BENGALI FILM INDUSTRY,known for several highly praised movies such as MEGHE DHAKA TARA (2013) screened in the International Film Festival of Kerala,2013 received Silver Crow Pheasant Award for the best Director & NETPAC award. The movie bagged Centenary Award at International Film Festival of India, Goa 2013.This film was inspired from life & work of Bengali film Director RITWIK GHATAK includes his phases in mental asylum.As a director of experiments he shot the entire film in black & white except the last scene in colour-perhaps never witnessed n Indian cinema.
'Tollywood Film Director' was not the prefix few years back.It was 'DOCTOR'.He was a bright medical student who achieved JEE Medical rank 80 & became a doctor in 1990s. He was a medical practitioner in Kothari Medial Centre, Ekbalpur Nurshing Home & EEDF, Kolkata ate owning MBBS degree from Calcutta Medical Collage. He left his doctoral profession in 2003 & shifted to Mumbai as an assistant in Ad film making under Amit Sen. Later, he made few ad films for Tropicana, Sony Bravia, Alpenlibe,Taza Tea etc. After few years of observation & learning he came back to Kolkata again with a dream to make full length movies. Besides Direction he is playing a very important role in the film industry as a dialogue/script writer, screen player too. He started his career in Tollywood as a dialogue writer in Notobor Notout. His directorial debut with an experimental film Uro Chithi (2011)- describing life in 12 shades of life.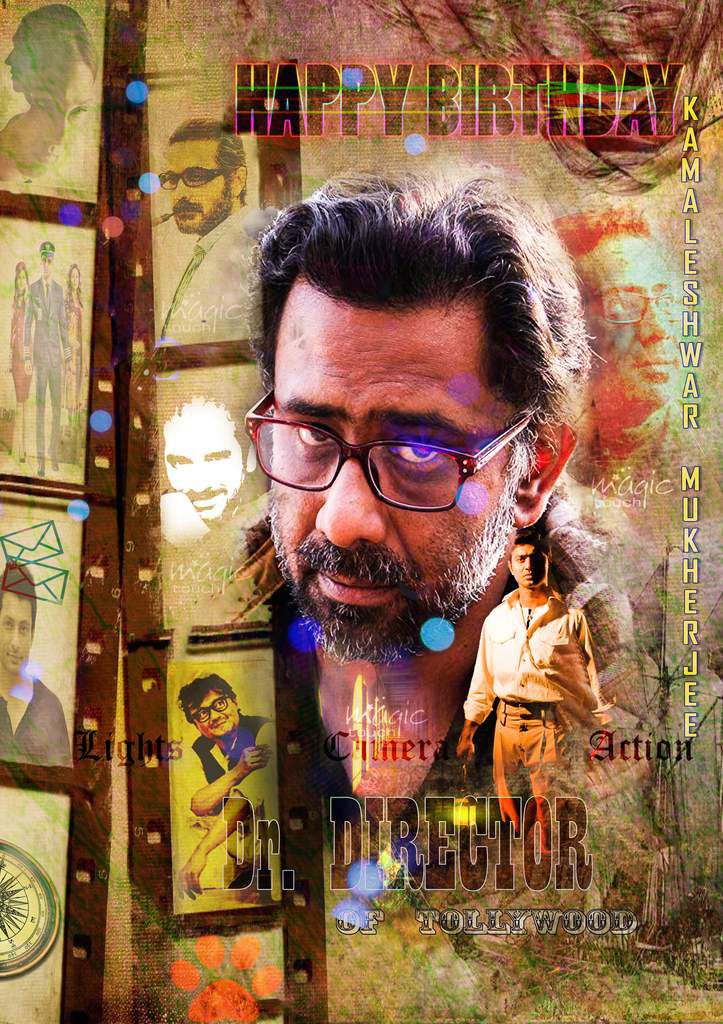 His another blockbuster movie Chader Paahar (2013) earned several nominations including Filmfare Best Director award, apart from Kalakar Award for best director in 2013. Once this film was the costliest Bengali movie& earned great success with huge collection at the box-office.
Director Kamaleshwar Mukherjee's other ventures like Khwato, Cockpit,Good Night City have earned several film critics response. He also another adventure movie known as Amazon Abhijan based on his own novel & a graphic novel on this plot was issued too.
Magic Touch wishes Doctor turned Director Kamaleshwar Mukherjee for his upcoming films & plays.