21
Aug
Demo Movie poster design by us : Chaamp (2017)
Chaamp is a 2017 Indian Bengali-language sports drama film directed by Raj Chakraborty. Produced by Dev, the film stars him in the lead role, along with Rukmini Maitra, in her debut film and Chiranjeet Chakraborty, Priyanka Sarkar, Kamaleswar Mukherjee who stars in other pivotal roles. After releasing initially in West Bengal on 23 June 2017, the film released all over India on 30 June 2017. It is the story of a boxer names shibaji. Who was a hero and inspiration for every indian but suddenly he falls down and everyone forgets him. The film is about how he rises up again.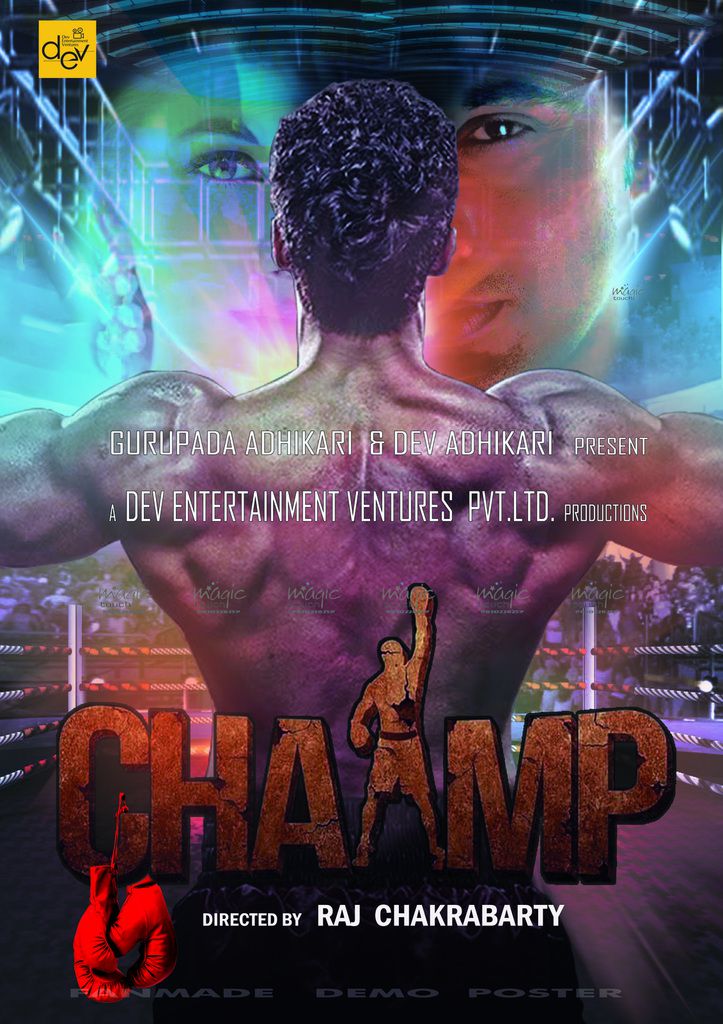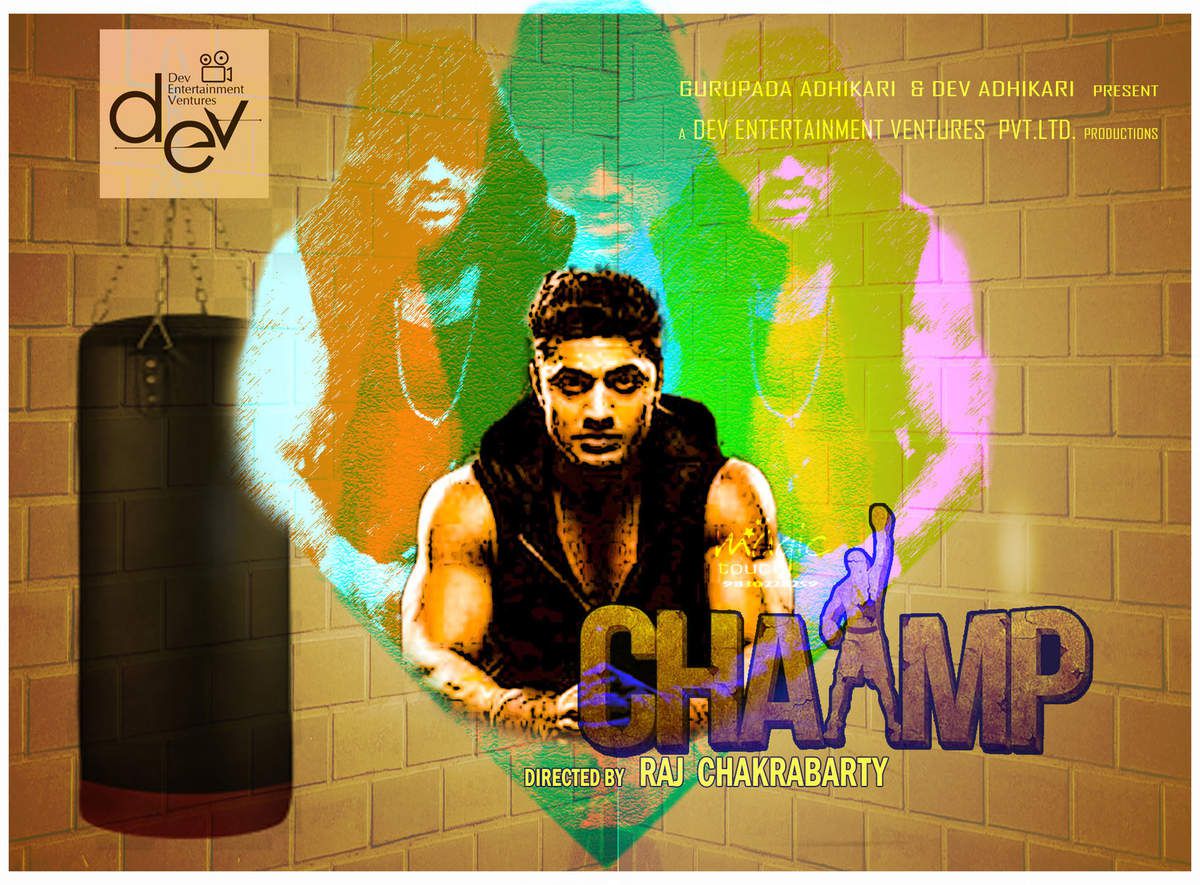 In September 2016, The Times of India reported that Dev was going to launch Rukmini Maitra through a new production of his directed by Raj Chakraborty. It was reported that boxing is the main core of the film, with Dev and Rukmini, both playing the role of a boxer & his lover-wife and Chiranjeet, playing the role of a retired boxer who wants to fulfill his dream through Dev's character.
The film is Dev's debut production with his company, Dev Entertainment Ventures Pvt Ltd.